Inductieve opwarmapparaten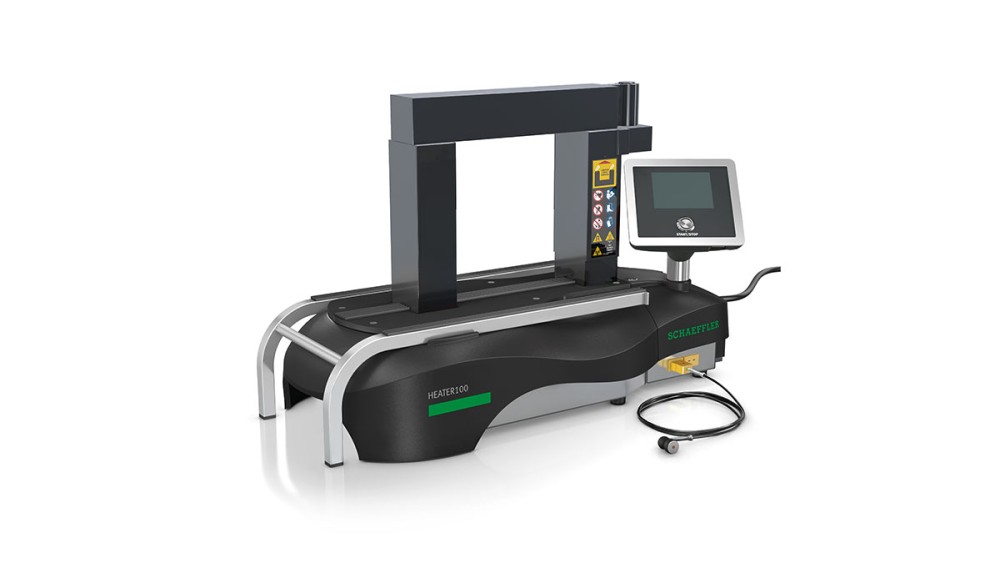 De inductieve opwarmapparaten uit de HEATER-serie werken snel, veilig en milieuvriendelijk. Door het hoge rendement is energiebesparend opwarmen mogelijk en wordt de montagetijd ingekort, waardoor de bedrijfskosten dalen. Gelijkmatig, gecontroleerd opwarmen leidt tot gelijkblijvende goede montageresultaten.
De bediening van het apparaat is intuïtief, eenvoudig en comfortabel. Het is voorzien van een touchscreen. De bedieningsmenu's kunnen in ruim 20 talen weergegeven worden. In de levering van de inductieve HEATER-opwarmapparaten zit een basisuitrusting voor de eerste toepassingen inbegrepen. Het op te warmen wentellager kan loodrecht op de oplegrails worden gelegd of aan het profiel worden gehangen. Voor het opwarmen van wentellagers met verschillende afmetingen zijn verschillende modellen nodig. Voor het opwarmen van wentellagers of werkstukken met dikke wanden zijn zes verschillende opwarmapparaten (tafel- of vaste apparaten) beschikbaar.
Voordelen in één oogopslag
Rendement verhogend van 0,23 tot 0,7 - 0,9 in vergelijking met voorgaande series
Moderne Delta-T-besturing met twee temperatuursensoren
Verminderd energieverbruik
Gebruikersvriendelijk menu met touchscreen
Documentatie en grafische weergave van het verwarmingsproces
Menunavigatie in 20 verschillende talen
Vertraagde start van het opwarmproces door middel van countdown
Heating Manager
De software Heating Manager is een comfortabel hulpmiddel bij de keuze voor het optimale opwarmapparaat voor het verwarmen van wentellagers. Na de selectie van het op te warmen wentellager wordt het lagertype, de afmetingen, het gewicht en het passende opwarmapparaat weergegeven.
Direct naar Heating Manager.
Share Page