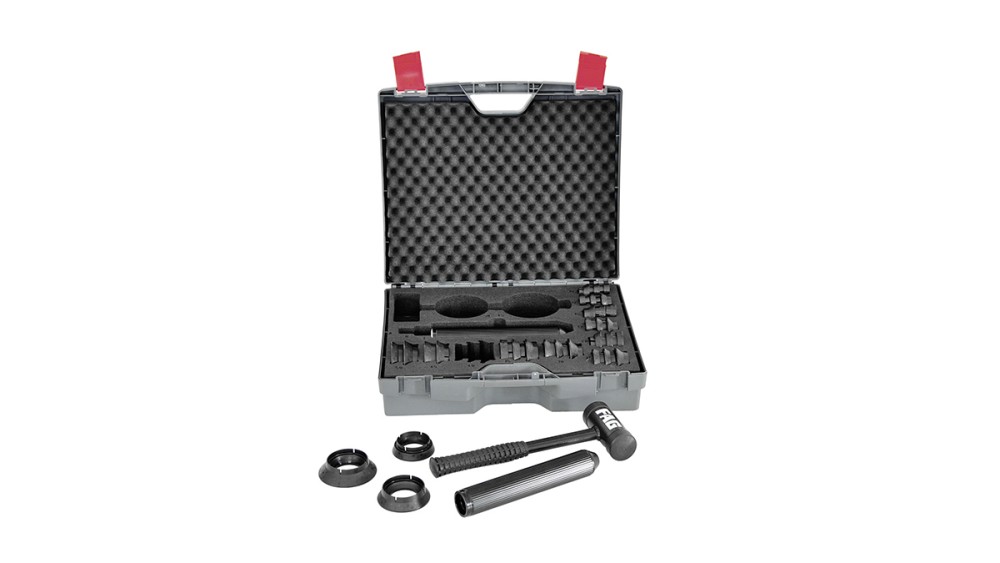 Dit mechanische gereedschap is ontworpen voor de montage en demontage van lagers. De montagekrachten worden door geometrisch koppelen overgedragen.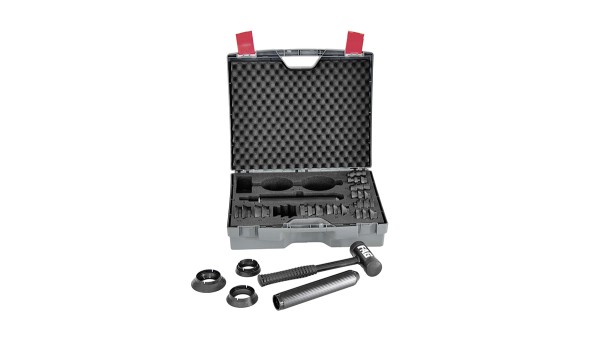 De montagegereedschapsets zijn geschikt voor de eenvoudige inbouw van wentellagers met een maximale boring van 50 mm. Ook bussen, tussenringen, afdichtingen en dergelijke onderdelen kunnen hiermee worden gemonteerd. Een montagegereedschapset bestaat uit een montageframe van aluminium en montageringen van kunststof.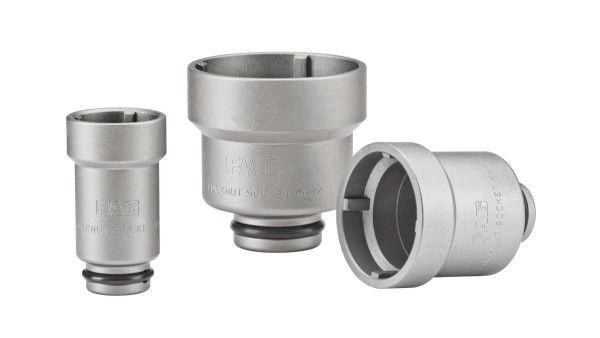 LOCKNUT-SOCKET-steeksleutels zijn geschikt voor het eenvoudig vast- en losdraaien van borgmoeren op assen, span- en extractiehulzen. Ze hebben minder plaats nodig op de omtrek van de moer dan haaksleutels, waardoor ratels en momentsleutels kunnen worden gebruikt.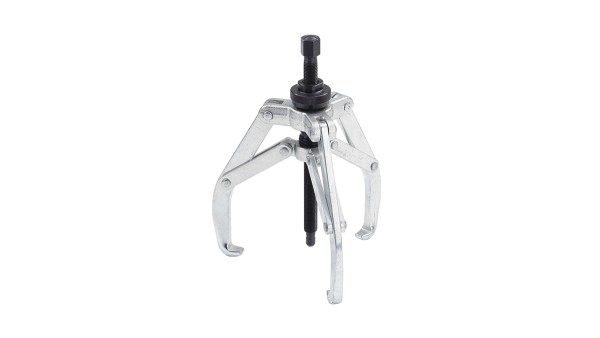 Mechanische extractors worden gebruikt om kleine en middelgrote wentellagers te demonteren die strak op en as of in een behuizing zitten. Om de lager zonder beschadiging te demonteren moet de extractor goed contact maken met de stevig bevestigde lagerring. Bij mechanische extractors wordt de uittrekkracht meest toegepast via schroefspillen. Naast twee- en driearmige toestellen en een hydraulisch drukgereedschap, zijn ook speciale oplossing mogelijk. Voor het demonteren van grotere lagers wordt een hydraulische extractor gebruikt.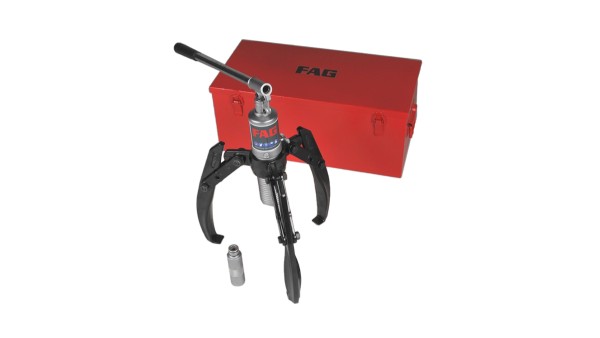 Wanneer grotere uittrekkrachten vereist zijn, worden hydraulische extractors gebruikt. Wentellagers, tandwielen, bussen en veel andere krimppassingen kunnen hiermee worden gedemonteerd. Voor grotere spanbreedtes is er een XL-uitvoering of kunnen langere uittrekarmen als toebehoor worden geleverd. Als veiligheid voor het bedienend personeel moeten veiligheidsnetten of -dekens worden gebruikt.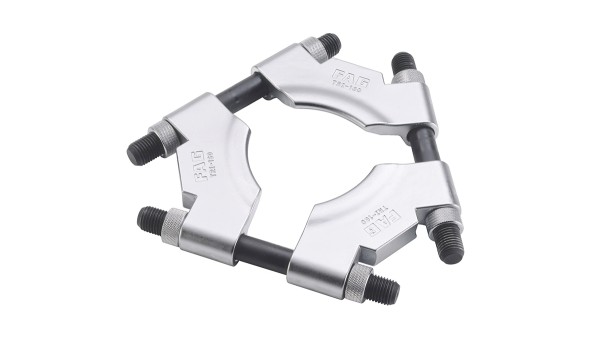 Driedelige extractieplaten
De driedelige PULLER-TRISECTION-extractieplaten kunnen worden gebruikt met hydraulische en mechanische extractors. Ze maken het afnemen van complete lagers, vastzittende binnenringen of andere werkstukken eenvoudiger. De belastbaarheid is aangepast aan de maximale uitrrekkracht van de aangeraden hydraulische extractor. Om te zorgen dat het lager bij het uittrekken niet beschadigd wordt, grijpen de drie uittreksegementen door hun geometrische vorm het lager alleen aan de binnenring vast. De extractieplaten kunnen in een paar eenvoudige stappen achter het lager worden gemonteerd.
Share Page