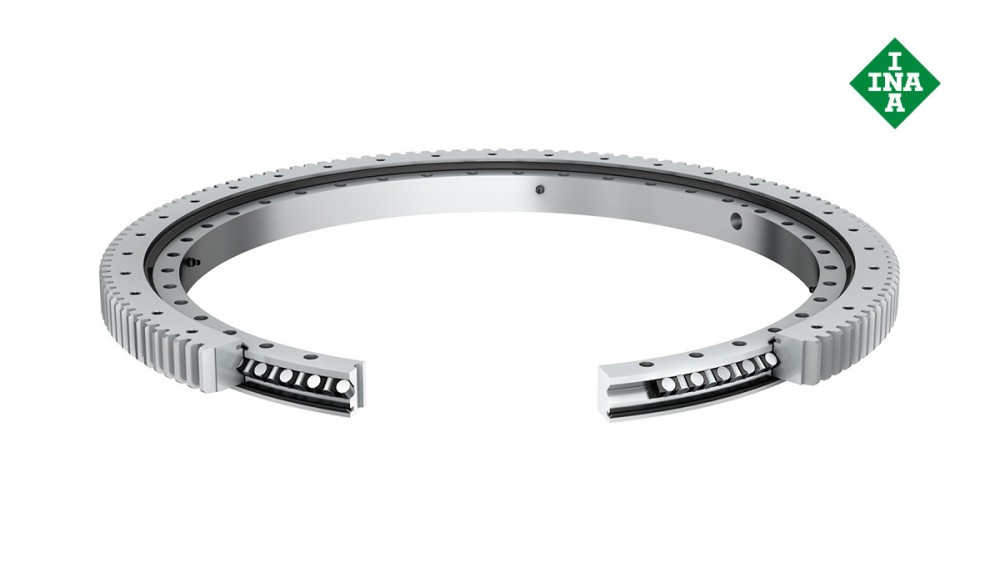 INA-draaiverbindingen gelden wereldwijd als een topproduct van de rollagertechniek. Deze machineonderdelen hebben al vele malen hun nut bewezen, zijn erg draagkrachtig, kunnen vele malen gebruikt worden en zijn zeer rendabel. Door hun constructieve opbouw nemen ze radiale, axiale en kantelmomentbelastingen aan een lagerpunt veilig op. Daardoor kunnen lageringen met radiaal- en axiaallagercombinaties vaak gereduceerd worden tot slechts één lagerpunt. Daardoor zijn er deels aanzienlijk minder inspanningen en kosten nodig voor de bouw van de aansluitconstructie en de inbouw van het lager.
De draaiverbindingen zijn aan beide zijden afgedicht, gesmeerd met een hoogwaardig smeervet, nasmeerbaar via smeernippel en bijzonder montagevriendelijk. De lagerringen worden vervaardigd zonder tanden, of met buiten- of binnentanden om te komen tot eenvoudigere aandrijvingsoplossingen.
INA-draaiverbindingen zijn verkrijgbaar als vierpuntlager en als Kruisrollagers.
Share Page