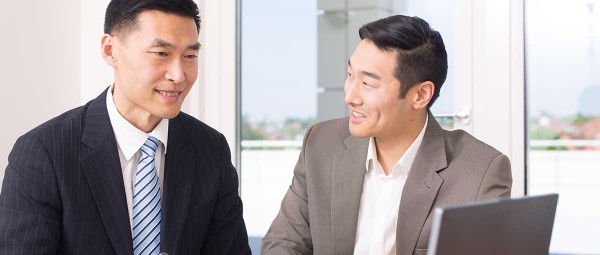 Global Technology Network
Globale expertise – lokale kennis – optimale klantprestaties.
Een sterk netwerk voor uw succes.
Als een van de toonaangevende leveranciers van wentellageroplossingen zien wij onszelf als partner van onze klanten en werken wereldwijd met hen samen.
Hebt u een vraag of uitdaging? Neem dan contact op met uw salesengineer, uw contactpersoon ter plekke. Deze kan, indien nodig, de hulp inroepen van een ingenieur uit het lokale Schaeffler Technology Center. Samen kunnen ze veel taken uitvoeren, bijvoorbeeld berekeningen of montagediensten. Indien uw taak hier om vraagt, wordt het mondiale netwerk ingeschakeld. Wereldwijd zetten onze experts zich in voor uw taak. De hieruit voortvloeiende oplossing ontvangt u ter plekke van uw salesengineer.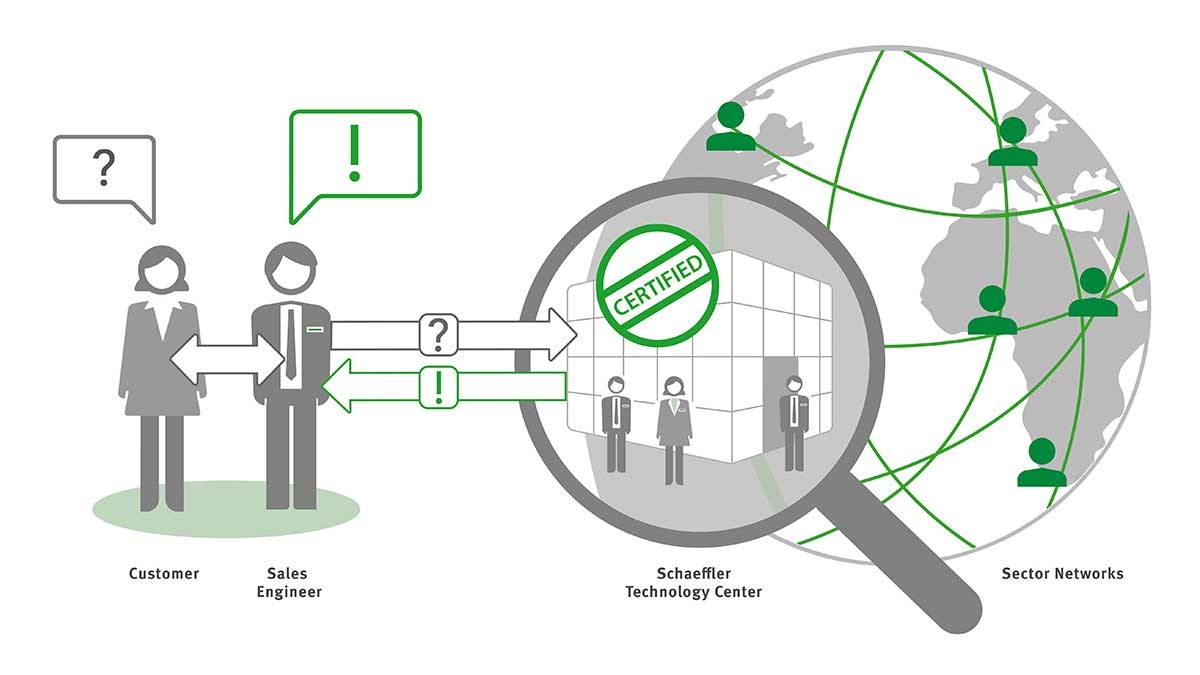 Voordelen van het Global Technology Network:
Toegang tot ons omvangrijke product- en dienstenaanbod met het gebundelde wereldwijd toegankelijke netwerk van Schaeffler-kennis.
Alles uit één hand
Innovatieve machine- en installatieconcepten – met focus op de totale kosten
Toepassingspecifieke dienstenpakketten voor individuele eisen van klanten
Hoge beschikbaarheid van machines en installaties bij geoptimaliseerde onderhoudskosten
Veiligstelling en uitbouw van uw concurrentiepositie
Schaeffler levert met het Global Technology Network intelligente, individuele oplossingen voor al uw technische uitdagingen.
Schaeffler heeft een speciaal inductieverhittingstoestel geleverd voor extra grote werkstukken aan TAKRAF GmbH, een producent van schoepenradmachines, stapelaars, breekinstallaties en transportbanden voor de mijnbouw. Met de HEATER5000 kon de opwarmtijd voor een middelzwaar tandwiel van 2.000 kilogram van 6 uur tot 20 minuten worden gereduceerd.
Share Page