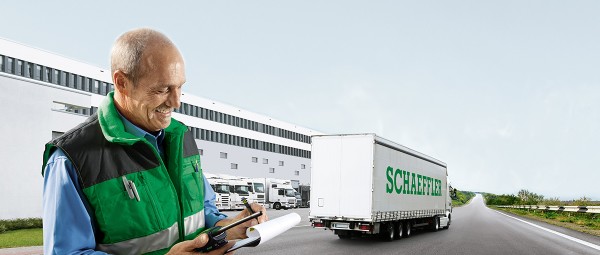 Verkoop
Bij de Schaeffler-Groep staat de klant centraal. Het succes van onze klanten weerspiegelt het succes van ons eigen bedrijf. Dienovereenkomstig zijn onze verkoopprestaties vooral gebaseerd op de gedachte van het partnerschap met onze klanten. Een optimale dienstverlening en uitgebreid advies bij zowel technische als commerciële vragen staan dan ook op de voorgrond.
Deskundige contactpersonen, waar ook ter wereld
Onze wereldwijde aanwezigheid, hetzij als nationaal bedrijf, nationale vertegenwoordiging of technische vertegenwoordiger, garandeert ons continu contact met de klant, waardoor wij hun wensen onmiddellijk kunnen integreren en omzetten.
Partnerschap algemeen verankerd in de organisatie
De begrippen engineeringpartner en systeempartner zien wij als een opdracht in dienst van onze klanten. Samen met onze klanten willen wij optimale prestaties leveren. Dat weerspiegelt zich niet in de laatste plaats in de interne bedrijfsorganisatie.
De opsplitsing in de afdelingen Automotive, Industrie en Handel en een verdere opdeling in vakgebieden is ons antwoord op de marktvereisten die snelheid en flexibiliteit vragen. Vragen, gegevens, eisen en wensen van onze klanten bereiken snel en veilig de verkoopkantoren, die onmiddellijk een gedetailleerd antwoord opstellen en de nodige beslissingen kunnen nemen.
Samen tegen productvervalsingen
Origineel of vervalsing? Zelfs professionals herkennen vaak niet de kleine maar fijne verschillen. Productpiraterij brengt tal van risico's met zich mee, die in het ergste geval zelfs levensgevaarlijk kunnen zijn. Mocht u twijfels hebben over de echtheid van een van onze producten, aarzel dan niet om contact op te nemen met ons Brand Protection Team.
Share Page