BEARINX-online Easy Friction
Gratis berekeningsmodule voor de gedetailleerde wrijvingsberekening van wentellagers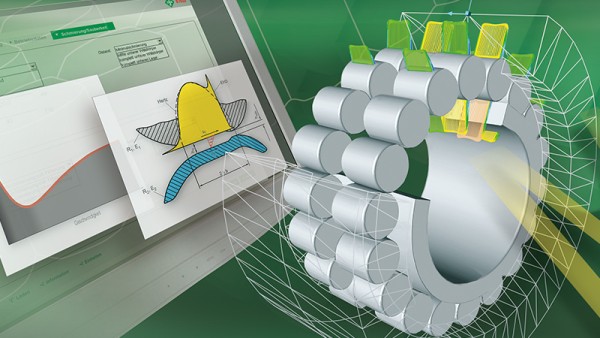 Goede service is traditie binnen de Schaeffler-Groep, evenals de ontwikkeling en fabricage van precisiecomponenten van de hoogste kwaliteit. Voor een betrouwbaar gebruik van onze producten bieden wij u reeds in de ontwikkelingsfase alle benodigde ondersteuning.
Eenvoudiger kan niet!
Met de nieuwe BEARINX-online 'Easy Friction'-module kunnen alle wrijvingskrachten op specifieke punten van de contactvlakken in het lager worden berekend. Daarbij wordt rekening gehouden met rol- en glijwrijving in zowel vaste, gemengde als vloeistofwrijvingsomstandigheden. Bovendien wordt bij deze methode ook gerekend met verliezen in de belastingvrije zone, spatverlies door het smeermiddel en wrijving van de afdichtingen.
Gebruiksvriendelijke interface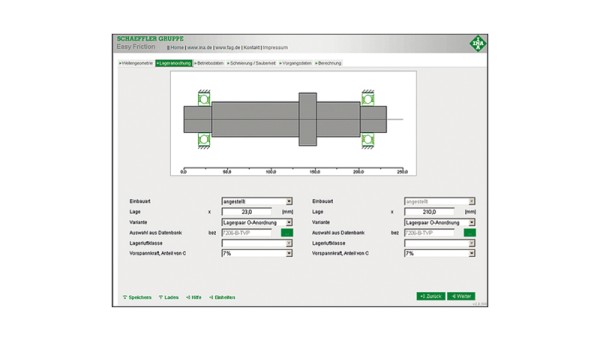 Het eenvoudig te volgen menu maakt de snelle en eenvoudige invoer van gegevens mogelijk voor modelopbouw, lagerkeuze en bedrijfsomstandigheden. Daarbij kan het elastische assysteem gemodelleerd worden met vast-loslagering of met een voorgespannen lageropstelling. De geometriegegevens van de INA- en FAG-wentellagers worden vanuit een geïntegreerde databank geladen. Als bedrijfsgegevens geeft u de belastingen op het assysteem, het astoerental, de spelingklasse van het lager of de axiale voorspanning op de wentellagers in. Gegevens met betrekking tot het benodigde smeermiddel ronden de invoer af. De berekeningsresultaten kunnen voor uw documentatie als PDF worden weergegeven.
Registratie en aanmelding
Het berekeningsprogramma 'Easy Friction' is alleen online beschikbaar en kan onbeperkt gratis worden gebruikt. Na de eenmalige registratie, die slechts weinig tijd in beslag neemt, kunt u direct met de berekening beginnen.
Share Page