Productselectie en advies met één muisklik
Direct importeren in het eigen CAD-systeem
Door de samenwerking met de firma TraceParts hebben INA en FAG hun bestaande dienstenaanbod uitgebreid omtrent het product. Naast medias professional, het bestaande systeem voor productselectie en advies, zijn nu ook alle 2D-tekeningen en 3D-modellen verkrijgbaar via de portaalsite 'TraceParts online'.
Voortaan kunt u de constructiegegevens van de INA- en FAG-producten direct importeren via de portaalsite 'TraceParts online' van TraceParts.
Dit is op twee manieren mogelijk:
Surf direct naar de startpagina van de INA- of FAG-constructiegegevens op de portaalsite 'TraceParts online' en selecteer daar het gewenste product: INA-/FAG-producten bij TraceParts online
Selecteer eerst het gewenste product in het systeem voor productselectie en advies, medias professional, en surf dan direct door naar de downloadpagina voor het geselecteerde product: Online medias professional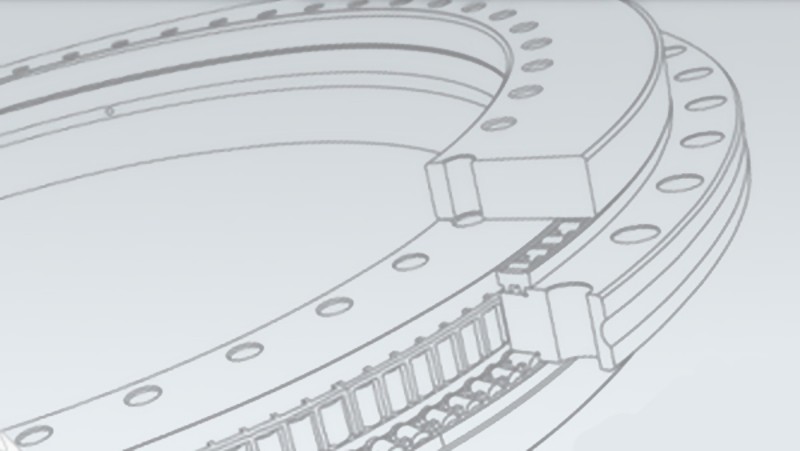 Opgelet:
u wilt in uw CAD-systeem een CAD-bestand gebruiken dat aangemaakt werd door INA of FAG. De INA- en FAG-CAD-tekeningen en -modellen zijn met de grootste zorg gecreëerd en de gegevens zijn op hun juistheid gecontroleerd. Wij kunnen echter niet aansprakelijk gesteld worden voor foutieve of onvolledige gegevens.
Door de continue verdere ontwikkeling van de producten behouden wij ons het recht voor om eventuele wijzigingen aan te brengen aan het productenprogramma en de productuitvoering. Wij behouden ons alle rechten op handelsmerken, merken, patenten, tekeningen en modellen voor. Aangezien de specifieke inbouwsituatie en de arbeidsomstandigheden voor het product ons niet bekend zijn, kan de klant een eventueel afwijkende weergave krijgen op grond van de verschillend geconfigureerde CAD-systemen. Wij kunnen dan ook niet verantwoordelijk gesteld worden voor de geschiktheid van het geselecteerde product, noch voor een correcte weergave ervan in het CAD-systeem.
Wij raden u dan ook dringend aan om:
alle relevante inbouwmaten aan de hand van de informatie op het maatblad te controleren;
de geschiktheid, het prestatievermogen en de te verwachten levensduur van het product te controleren via respectievelijke methodes: berekeningsprogramma;
de geschiktheid van het product te controleren via tests;
in geval van twijfel altijd bij onze Ingenieursdienst advies te vragen.
Share Page