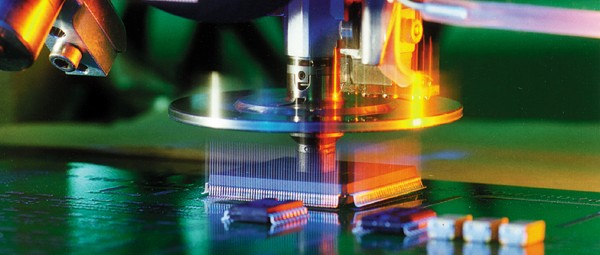 Productronic
Enkel de juiste lagering zorgt ervoor dat alle bewegingen perfect lopen. En dat is bijzonder belangrijk bij de ultraprecieze en snel terugkerende processtappen in de elektronicaproductie. Vandaar dat u zich onmiddellijk tot een expert moet wenden: Schaeffler. Want of het nu gaat om roterende, oscillerende of lineaire bewegingen, Schaeffler biedt u een volledig assortiment met wentellagers, glijlagers en lineairgeleidingen. Uiteraard op maat gemaakt voor Productronic. Een uitstekende dienstverlening. Waar anders kunt u dit alles in één pakket krijgen?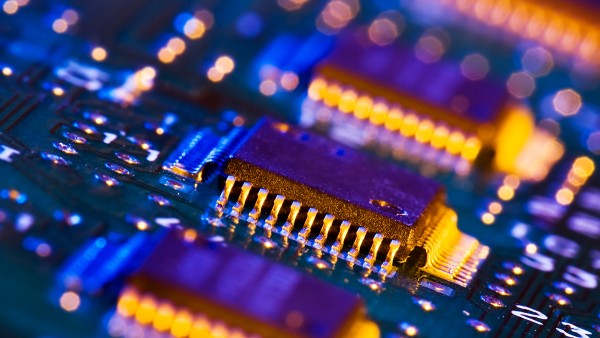 Van monokristalsilicium tot afgewerkte printplaat
Voor elke afzonderlijke processtap bestaat er een creatieve Schaeffler-oplossing. Overtuig uzelf! Kies in de rubrieken SME Frontend, SME Backend en PCB Production het toepassingsgebied waarin u geïnteresseerd bent:
CMP (Chemical Mechanical Polishing)
Kristaltrekken
Waferzagen
Gietlijmen/draadbinden
Lithografie
Uitrusten
Boren en frezen
Reflow-solderen
Handlingsystemen
Meet- en testtechniek
Schaeffler staat bekend om een hoge kwaliteit en optimaal aangepaste toepassingsoplossingen. Veel van onze technisch geavanceerde producten en assemblages zijn dan ook uitstekend geschikt voor de hoge precisievereisten die gesteld worden in de elektronicaproductie. Onze producten:
INA-profielrailgeleiding
INA-schroefdraadlagers
INA-precisielagers voor gecombineerde lasten
INA-steun- en -curverollen
INA directe aandrijvingen
FAG-hoofdwentellagers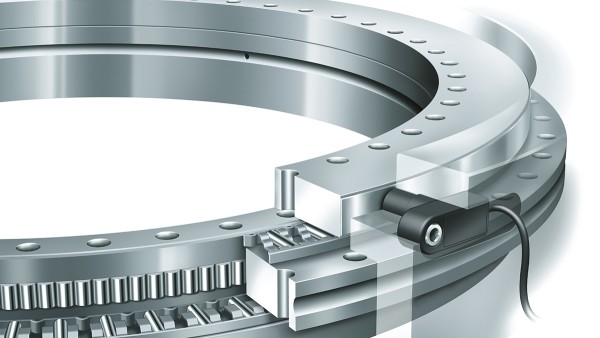 Ontwikkelingspartner voor onze klanten
Als ontwikkelingspartner begeleiden wij onze klanten tijdens de hele duur van de productontwikkeling – tot en met de inbouw van het product in de machine of installatie. Daarbij creëren wij steeds weer speciale oplossingen die voldoen aan de specifieke wensen van de klant. Een aantal voorbeelden voor Productronic-oplossingen zijn: verzilverde INA-naaldhulzen voor gebruik in vacuümgebieden, duurzame geleidingsrollen in NIRO-uitvoering voor aandrijfriemen in SIPLACE-uitrustingsautomaten, of draaiverbindingen in lichtmetaal met voorgespannen hoekcontactnaaldlagers. Naast een competente adviesverlening en onze constructieknowhow omvat de dienstverlening ook nog wentellagerberekening, tests en tribologie. Zo realiseren wij bijvoorbeeld uitgebreide onderzoeken over het thema 'droogsmering van rollagers', dat heel belangrijk is voor Productronic. Dit ruime aanbod wordt bovendien nog steeds uitgebreid.
Persoonlijk advies en contact met de klant is voor ons bijzonder belangrijk. Vandaar dat wij wereldwijd een degelijk netwerk van distributiepartners hebben opgebouwd. Deze uitstekend geschoolde medewerkers zijn de perfecte contactpersonen om uw eventuele vragen over het Schaeffler-productengamma voor Productronic-toepassingen te beantwoorden.
Share Page