Lagers voor schroefaandrijving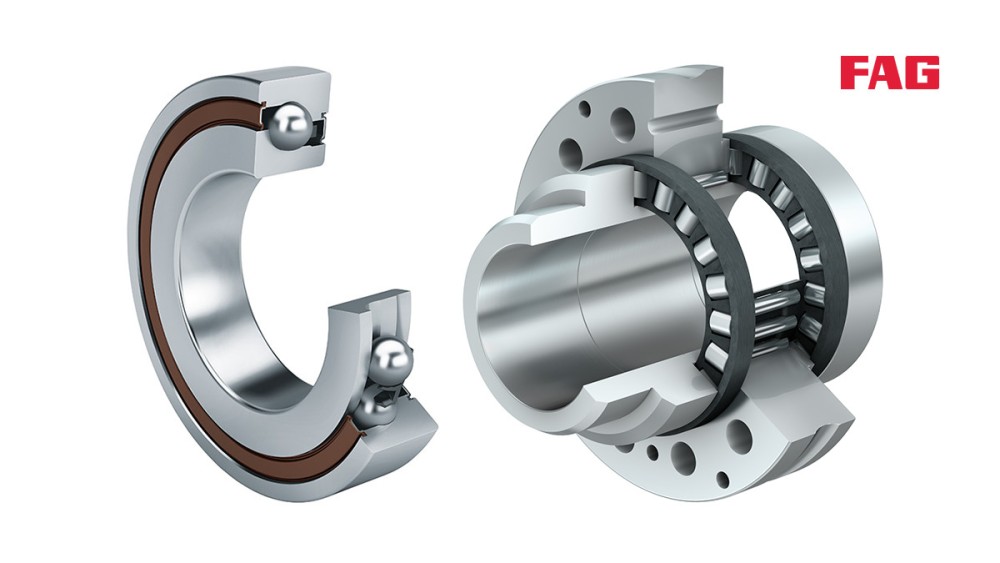 Voor de lagering van schroefaandrijvingen gelden bepaalde vereisten waaraan de oorspronkelijke lagers door hun constructieve opbouw vaak niet optimaal kunnen voldoen. INA/FAG beschikt dan ook over een ruim gamma axiaalhoekcontactkogellagers om nauwkeurige, draagkrachtige, stijve, wrijvingsarme, montagevriendelijke en onderhoudsvrije of onderhoudsarme lageringen bestemd voor sterk dynamische bedrijfstoestanden van schroefassen te bouwen. Met dit doordacht productenaanbod kan voortaan naargelang van de toepassing optimaal voldaan worden aan alle technische en rendabele vereisten voor de lagering van aandrijfassen.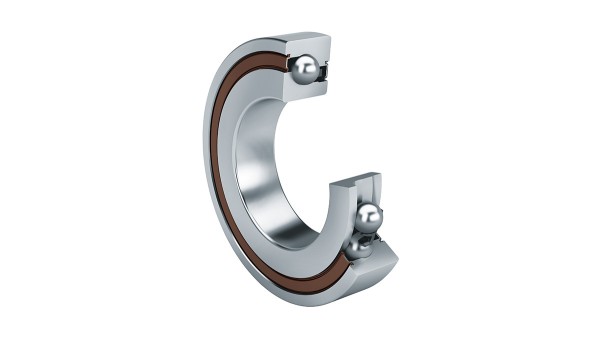 Axiale hoekcontactkogellagers
Meerrijige uitvoeringen
De axiaalhoekcontactkogellagers zijn verkrijgbaar als een-, twee- of drierijige inbouwklare samenstellingen. Ze zijn zelfinstellend en bestaan uit dikwandige, vormvaste buitenringen, kogelkransen en een- of tweedelige binnenringen. De buitenring heeft bij meerdere modellen doorgangsboringen om het lager makkelijk met een flens te kunnen verbinden aan de aansluitconstructie. De lagerringen zijn zodanig op elkaar afgestemd dat men na het opspannen van de ringen met een precisiekroonmoer een bepaalde voorspanning kan instellen.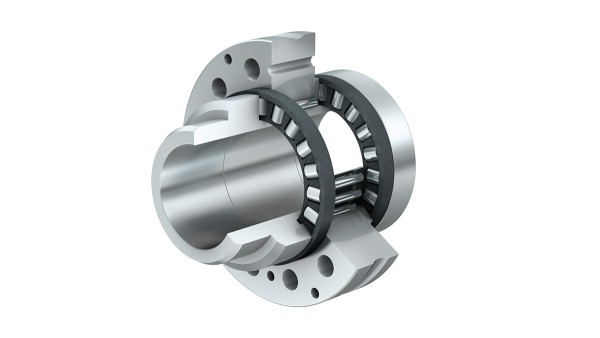 Naald-/axiaalcilinderrollagers
Naaldaxiaalcilinderrollagers bestaan uit een buitenring met radiale en axiale loopbanen, twee asschijven, een binnenring, een radiale naaldkrans en twee cilindertaatskransen. Het lager is verkrijgbaar als vastschroefbare en niet-vastschroefbare versie.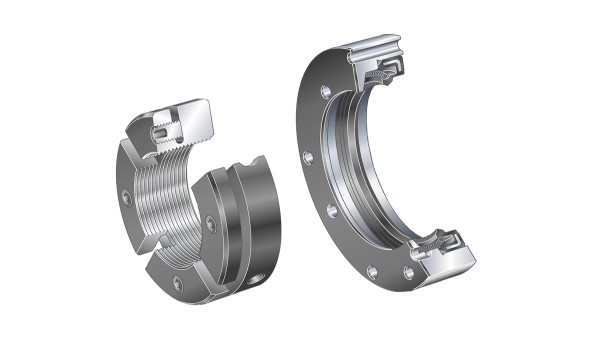 Afdichtingsdragers / precisiekroonmoeren
Dichtingsdragers DRS worden aan de tussenschijf van de naald-/axiaalcilinderrollagers geschroefd en daar exact gecentreerd. Ze dichten de lagers van buitenaf. De afdichtingselementen worden als complete bouwset geleverd en bestaan uit een dichtingsflens met geïntegreerde radiale asdichtingsring, een flensdichting en cilinderschroeven met binnenzeskant voor de bevestiging van de drager aan de lagertussenschijf.
Share Page