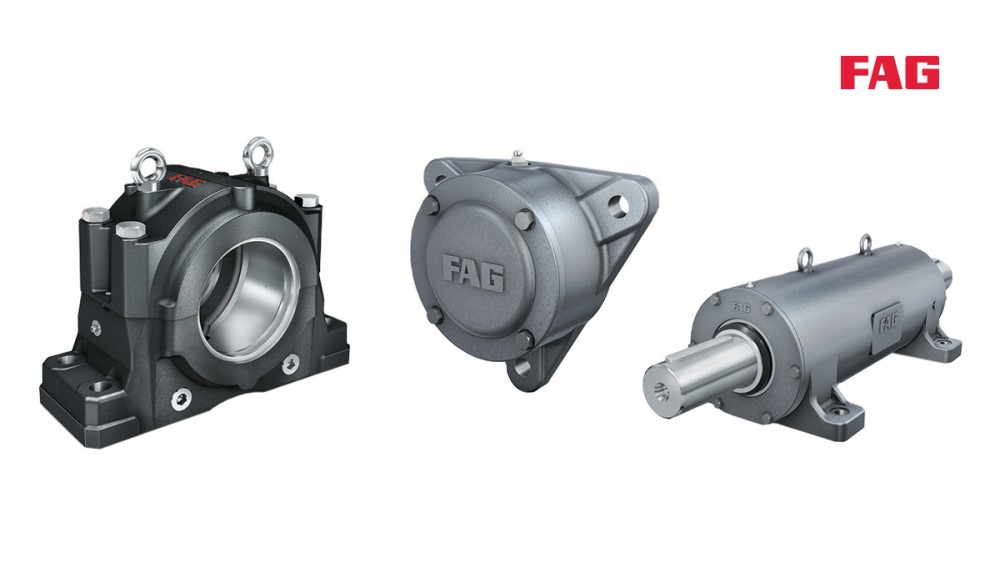 Onze standaardbehuizingen omvatten gedeelde en ongedeelde staande lagerbehuizingen Bij gedeelde staande lagerbehuizingen kan het bovendeel van de behuizing worden verwijderd. Hierdoor zijn onderhoud en montage veel eenvoudiger. Ongedeelde staande lagerbehuizingen worden gebruikt waar de lagering wordt blootgesteld aan de hoogste belastingen.
FAG-behuizingen en de bijbehorende lagers vormen lageringseenheden die hun nut al bewezen hebben in diverse machines, installaties en toestellen. FAG-lagerbehuizingen worden overwegend gefabriceerd in grijs gietijzer. Behuizingen in gietstaal en nodulair gietijzer leveren wij op aanvraag. Aangezien de lagers meestal met vet gesmeerd worden en de eerste smering lange tijd meegaat, hebben de meeste behuizingen geen nasmeerboringen. Er zijn echter wel gietkoppen of markeringen voorhanden, zodat de smeerboringen aangebracht kunnen worden indien dat nodig zou zijn. Bij nasmering moet u zich ervan vergewissen dat het overtollige vet weg kan.
De lagerblokpunten in de behuizing zijn doorgaans zodanig bewerkt dat de lagers kunnen verschuiven, dus als loslagers kunnen werken. Vaste lageringen krijgt men door vaste ringen toe te voegen, mits vermeld in de tabellen. Vaste ringen moeten speciaal besteld worden. Behuizingen zonder vaste ringen worden geleverd in één van de volgende uitvoeringen: loslager (L) of vastlager (F).
Alle niet verspanend bewerkte buitenoppervlakken van de FAG-behuizing en de behuizingonderdelen zijn voorzien van een universele verflaag (kleur RAL 7031, blauwgrijs). De verflaag kan overlakt worden met alle kunsthars-, polyurethaan-, acryl-, epoxyhars-, chloorrubber-, nitro- en zuurhardende hamerslaglakken. De corrosiebescherming op de spanend bewerkte binnen- en buitenoppervlakken kan eenvoudig verwijderd worden.
Voor de afdichting van de lagerbehuizing zijn er naargelang van de gebruiksomstandigheden contactdichtingen, contactloze dichtingen en combinaties hiervan verkrijgbaar.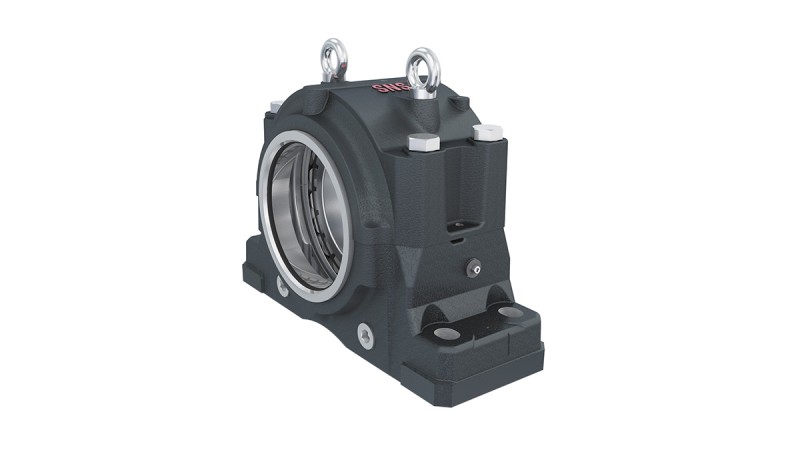 Staande lagerbehuizingen SNS
Share Page