Staande lagerbehuizingen SNS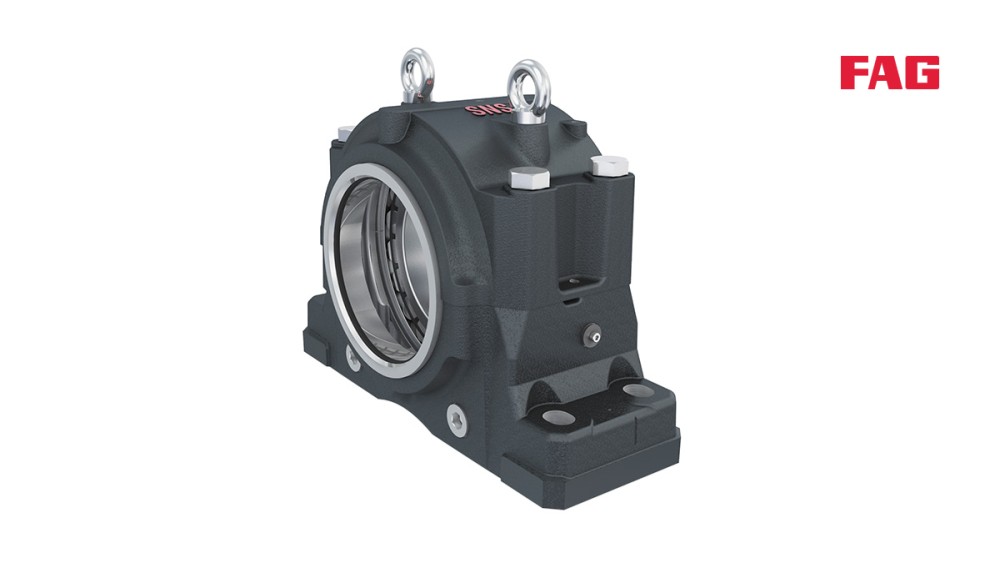 Verleng de levensduur van uw lagers met wel 50 procent met de staande lagerbehuizingen SNS. Reduceer de Total Cost of Ownership van uw installaties!
Schaeffler stelt met de innovatieve grote lagerbehuizingen SNS een nieuwe standaard. Want de unieke behuizingsconstructie verhoogt de levensduur van het ingebouwde pendelrollager tot wel 50 procent in vergelijking met gewone staande lagerbehuizingen. Dit wordt mogelijk gemaakt door het innovatieve ontwerp van de behuizing dat voor een geoptimaliseerde lastverdeling in het lager zorgt. De behuizing biedt ook bij extreme omgevingsomstandigheden de beste afdichtende werking tegen indringen van vuil.
Naar de productcatalogus medias
Interactieve productpresentatie
Highlights
50% langere levensduur van het lager
50 procent langere levensduur door nieuwe behuizingsconstructie
Verminderde Total Cost of Ownership
100 procent uitwisselbaar met traditionele oplossingen
Eenvoudige en nauwkeurige montage door machinaal bewerkte aanslagvlakken en uitlijntekens
De axiale smeergroef in het bovendeel van de behuizing zorgt voor een optimale smeermiddeltoevoer naar het lager in alle lagerposities – bijvoorbeeld met FAG CONCEPT8.
Eenvoudiger onderhoud door standaardvetuitlaatopeningen.
Voorgedefinieerde posities voor conditioningmonitoring, bijvoorbeeld met FAG SmartCheck voor trillingsdiagnostiek in realtime
Smeermiddeltoestandbewaking met de FAG GreaseCheck eenvoudig te integreren
Beste afdichtende werking
Nodulair gietijzer als standaard materiaal (EN-GJS-400)
Doorontwikkeling van de SD31-behuizing
Vervanging van de huidige series SD5, SD6 en gedeeltelijk voor S30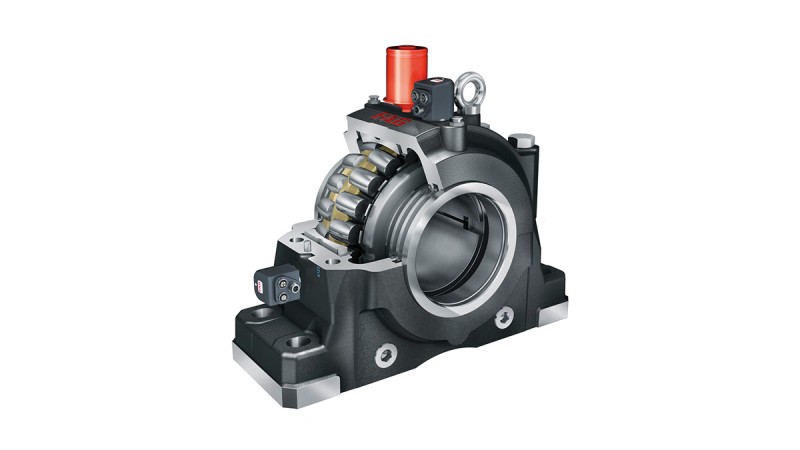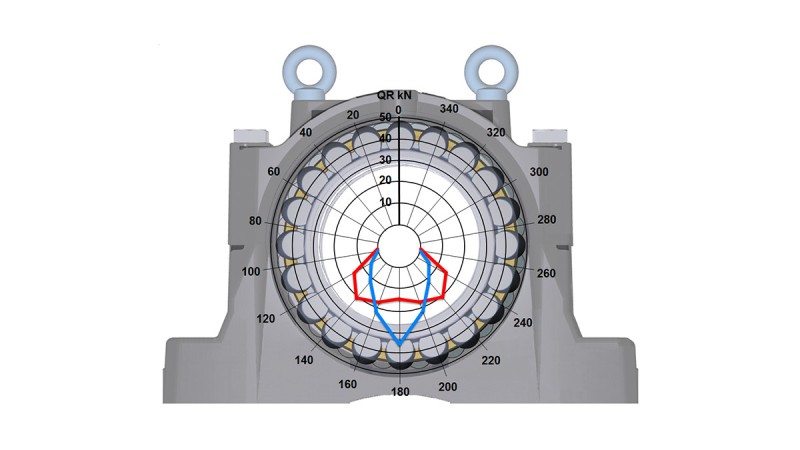 De moderne behuizingsconstructie verdeelt de belasting in het wentellager gelijkmatiger: de levensduur van het lager wordt tot wel 50 procent verhoogd. Talrijke constructiedetails van het nieuwe behuizingsontwerp vereenvoudigen smering, montage en conditionmonitoring aanzienlijk.
De focus lag tijdens de ontwikkeling van de nieuwe SNS staande behuizing voortdurend op het naleven van de klanten- en toepassingsspecifieke eisen. Criteria zoals efficiëntieverhoging, robuustheid en betere conditioningmonitoring speelden daarbij een wezenlijke rol. Voorgedefinieerde locaties voor systemen voor de toestandbewaking, montagediensten en gereedschap voor onderhoud ronden het nieuwe ontwerp af.
Staande lagerbehuizingen uit de serie SNS zijn geschikt voor pendelrollagers uit de series 222..., 223..., 230..., 231..., 232... en 240... Wij leveren gedeelde SNS-behuizingen voor assen met een diameter van 115 mm tot 530 mm en van 4 7/15 inch tot 19 1/2 inch.

FAG Plummer Block Housings SNS - 50 % increase in bearing life
The new FAG SNS plummer block housing increases the operating life of the fitted spherical roller bearings by up to 50 percent. This is made possible by the new housing design, which ensures optimum load distribution in the bearing.

World-first installation of new SNS plummer block housing
The first SNS plummer block housings were successfully mounted by Cemtec, an Austrian company specializing in solutions for the cement, mining and industrial minerals industries. The plummer block housings serve to support the so called pinion shafts that will drive the 60 ton tub mill later on. Due to its unique design, the Schaeffler plummer block housing increases the bearing operating life by up to 50 percent. This reduces the maintenance requirements and the associated downtime.
Share Page