BEARINX-online Easy RopeSheave
Gratis module voor de betrouwbare berekening van kabelschijflageringen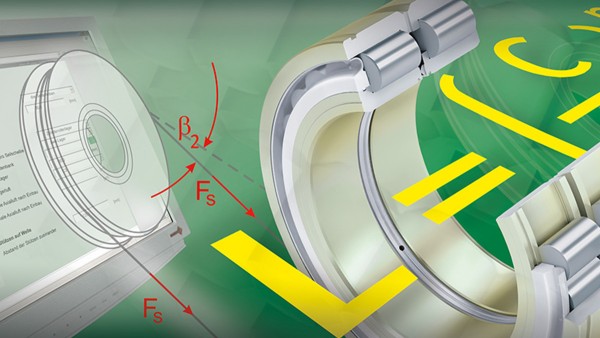 Goede service is traditie binnen de Schaeffler-Groep, evenals de ontwikkeling en fabricage van precisiecomponenten van de hoogste kwaliteit. Voor een betrouwbaar gebruik van onze producten bieden wij u reeds in de ontwikkelingsfase alle benodigde ondersteuning.
Eenvoudiger kan niet!
Met de nieuwe BEARINX-online 'Easy RopeSheave'-module kunnen de statische veiligheid en de levensduur van kabelschijflageringen (zowel van enkele als meerdere schijven naast elkaar) worden berekend. Daarbij wordt gebruikgemaakt van de exacte interne lagergeometrie inclusief profileringen van wentellichamen en loopbanen. De berekeningsresultaten kunnen voor uw documentatie als PDF worden weergegeven.
Gebruiksvriendelijke interface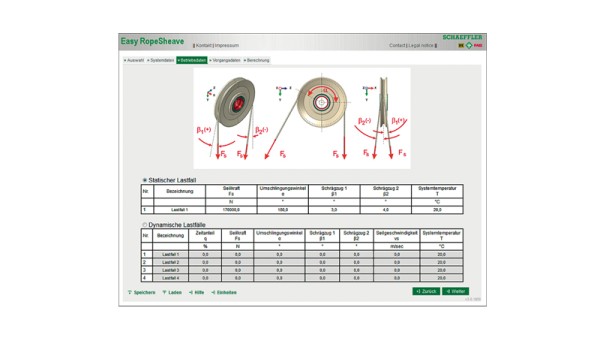 Het eenvoudig te volgen menu maakt de snelle en eenvoudige invoer van gegevens mogelijk voor modelopbouw, lagerkeuze en bedrijfsomstandigheden. Daarbij kunnen tot maximaal acht kabelschijven en een of twee lagers per kabelschijf evenals een optionele stalen bus tussen lagers en kabelschijf worden gemodelleerd. De geometriegegevens van de INA- en FAG-wentellagers worden vanuit een geïntegreerde databank geladen. Voor de berekening van een statische belastingsituatie of vier dynamische belastingsituaties zijn de volgende gegevens vereist
kabelbelasting,
omspannen boog,
verseizing,
kabelsnelheid,
tijdsaandeel en
systeemtemperatuur.
Registratie en aanmelding
Het berekeningsprogramma 'BEARINX-online Easy RopeSheave' is alleen online beschikbaar en kan onbeperkt gratis worden gebruikt. Na de eenmalige registratie, die slechts weinig tijd in beslag neemt, kunt u direct met de berekening beginnen.
Share Page