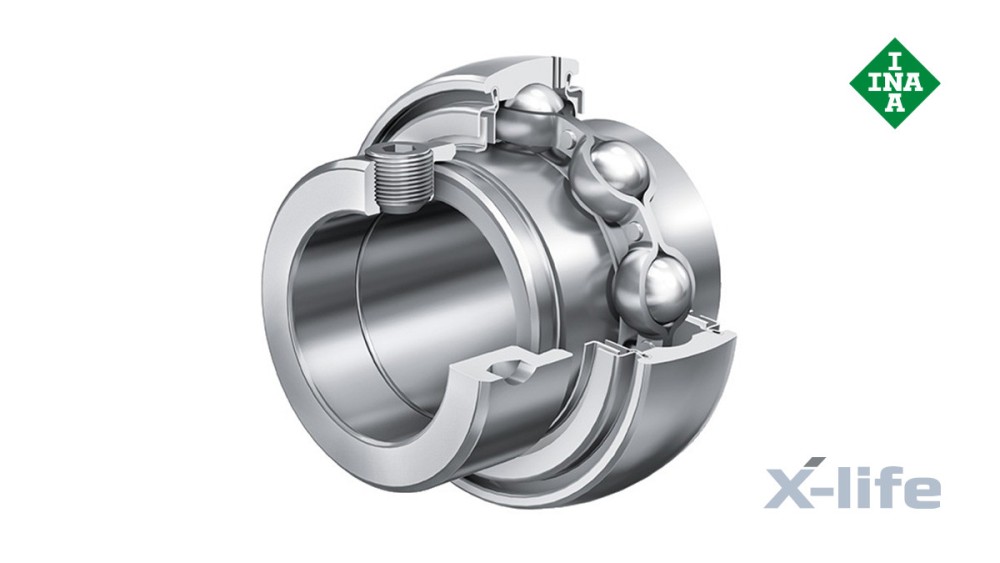 Spanlagers zijn eenrijige, montageklare samenstellingen bestaande uit een massieve buitenring, een aan één of beide zijden verbrede binnenring, kooien in kunststof of plaatstaal en P-, R-, L- of T-dichtingen. Bij lagers met een aan beide zijden verbrede binnenring zal de binnenring minder snel kantelen, waardoor het lager ook rustiger loopt.
Het mantelvlak van de buitenring is bolvormig of cilindrisch. In combinatie met een op de bouwvorm afgestemde INA-behuizing compenseren lagers met bolvormige manteloppervlakken uitlijningsfouten van de as (zie daarvoor compenseren van uitlijningsfouten).
Ze worden bevestigd op de as via een excentrische spanring, een stifttap in de binnenring, een spanhuls, een meeneemgroef of een passing. Spanlagers zijn bijzonder montagevriendelijk, geschikt voor getrokken assen van de kwaliteit h6 tot h9 en – met enkele uitzonderingen – nasmeerbaar.
Enkele modellen met excentrische spanring en met stifttap in de binnenring zijn ook verkrijgbaar met boorafmetingen in duim.
X-life
Verschillende modellen worden geleverd in X-life-uitvoering. Deze lagers worden aangeduid in de maattabellen.
X-life – meetbaar beter
Bij deze bijzondere lagers is de ruwheid en de vormvastheid van de loopbanen geoptimaliseerd. Dat leidt tot een hoger draagvermogen en een langere levensduur. X-life is het kwaliteitskeurmerk voor bijzonder effectieve producten van de merken INA en FAG.
Ze onderscheiden zich door een langere levens- en gebruiksduur, die resulteert uit de hogere dynamische draaggetallen ten opzichte van de bestaande standaard. Bij eenzelfde belasting en onveranderde constructie wordt de levens- en gebruiksduur van de X-life-lagers verhoogd. De afstand tussen onderhoudsintervallen wordt langer.
Share Page